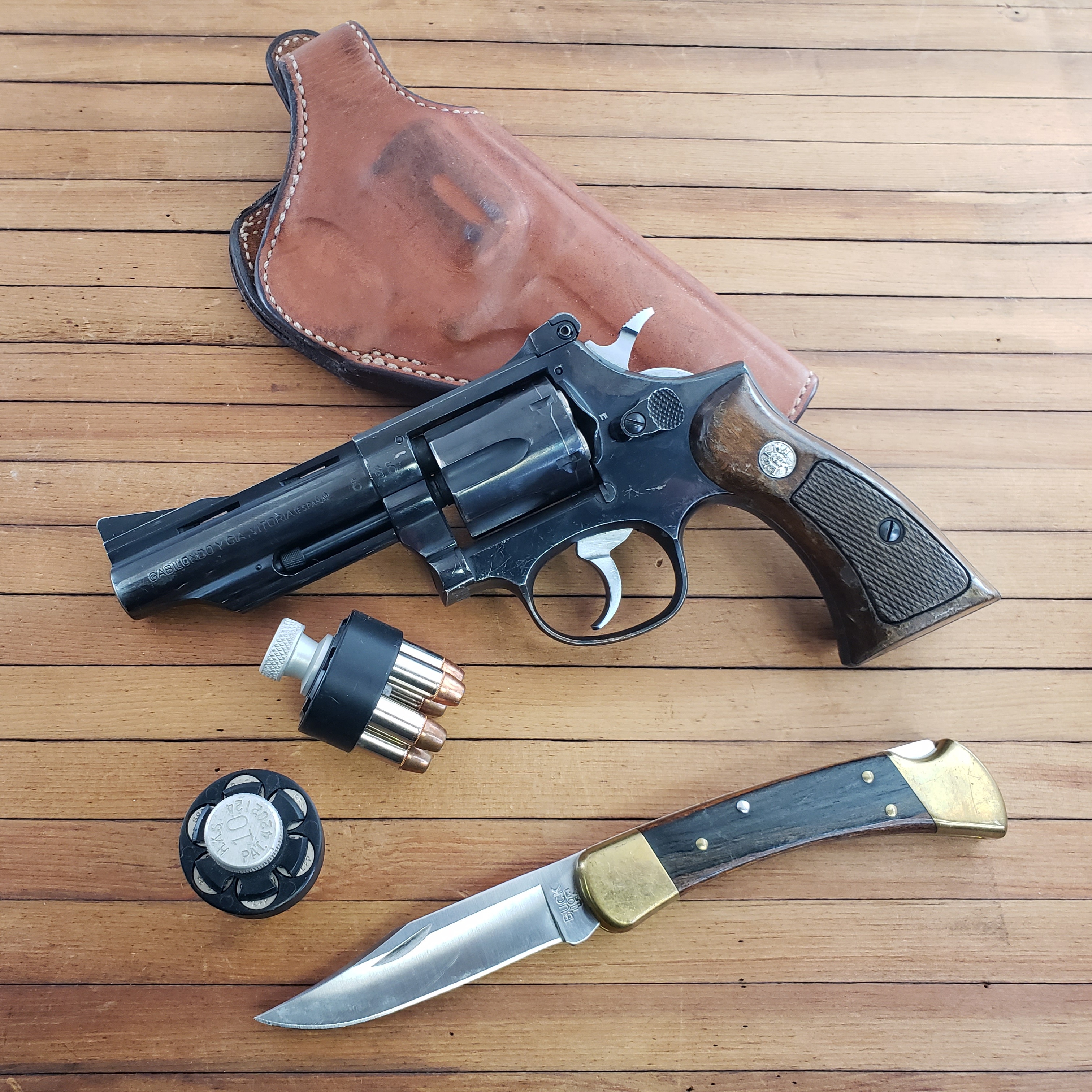 Back in the dark ages before semi-automatic pistols were boringly reliable right out of the box, and before the herds of Wonder 9's roamed the Earth, the revolver was still king. If you were packing heat back then, you might have found yourself with something like this:
.38 Special Llama Martial, 4 inch barrel with adjustable sights. I picked up this one last year from Old West Scrounger for a killer deal. It's in good shape but has definitely seen some use. Shoots well though and it's not one you're afraid of scratching or using.
Reloads courtesy of HKS speed loaders that also work with my S&W Model 10 and even old Smith 1905 Hand Ejector.
I paired it up with my old Bianchi 111 holster that can be worn strong side or cross draw. Yes, cross draw, another 1980's throwback.
The knife is the classic Buck 110. We didn't have fancy one hand openers back then and the Buck was (and still is) a solid performer. It's heavy too. If you don't need to stab anything you can use it closed as an impact device.