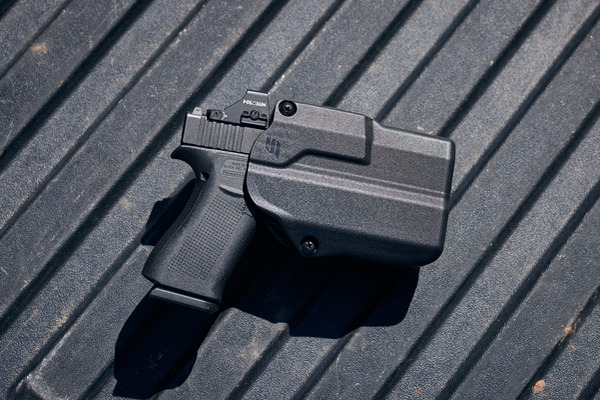 If you're rocking a Glock 43x or 48 with a red dot and light or laser then you'll be glad to see the new SOLIS ALS holster from Safariland. Finding good holsters for micro compacts that will accommodate a red dot and light isn't always easy so it's nice to see an option from Safariland that will work.The SOLIS runs between $70 and $85 depending on options but it's available with or without the optics cut and for Nightstick, Streamlight and Surefire weapon lights.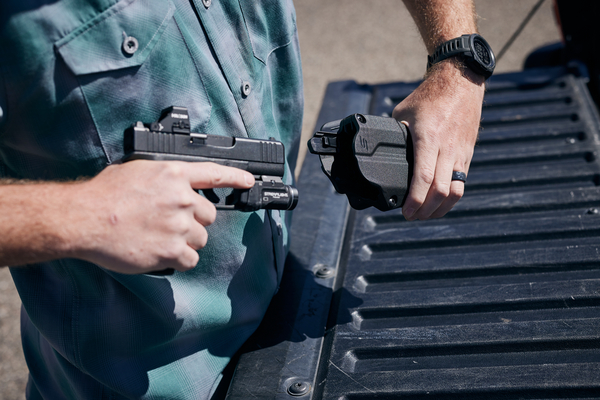 Check out the info from Safariland:
Designed for subcompact lights and compact red dot sights, secured with our ALS lock for fast release speed with the simplicity of an open-top holster.
Fits Glock 43X & 48MOS
FEATURES
Red Dot Sight Compatible
Compact Light Compatible
ALS® (Automatic Locking System) provides straight-up draw motion
Standard 3-hole pattern mounting system
Open-top design without SLS for quick retrieval of weapon
Two-Piece reinforced holster body for increased strength
Price: $70 to $85 depending on options
SOLIS™ ALS® Concealment OWB Holster