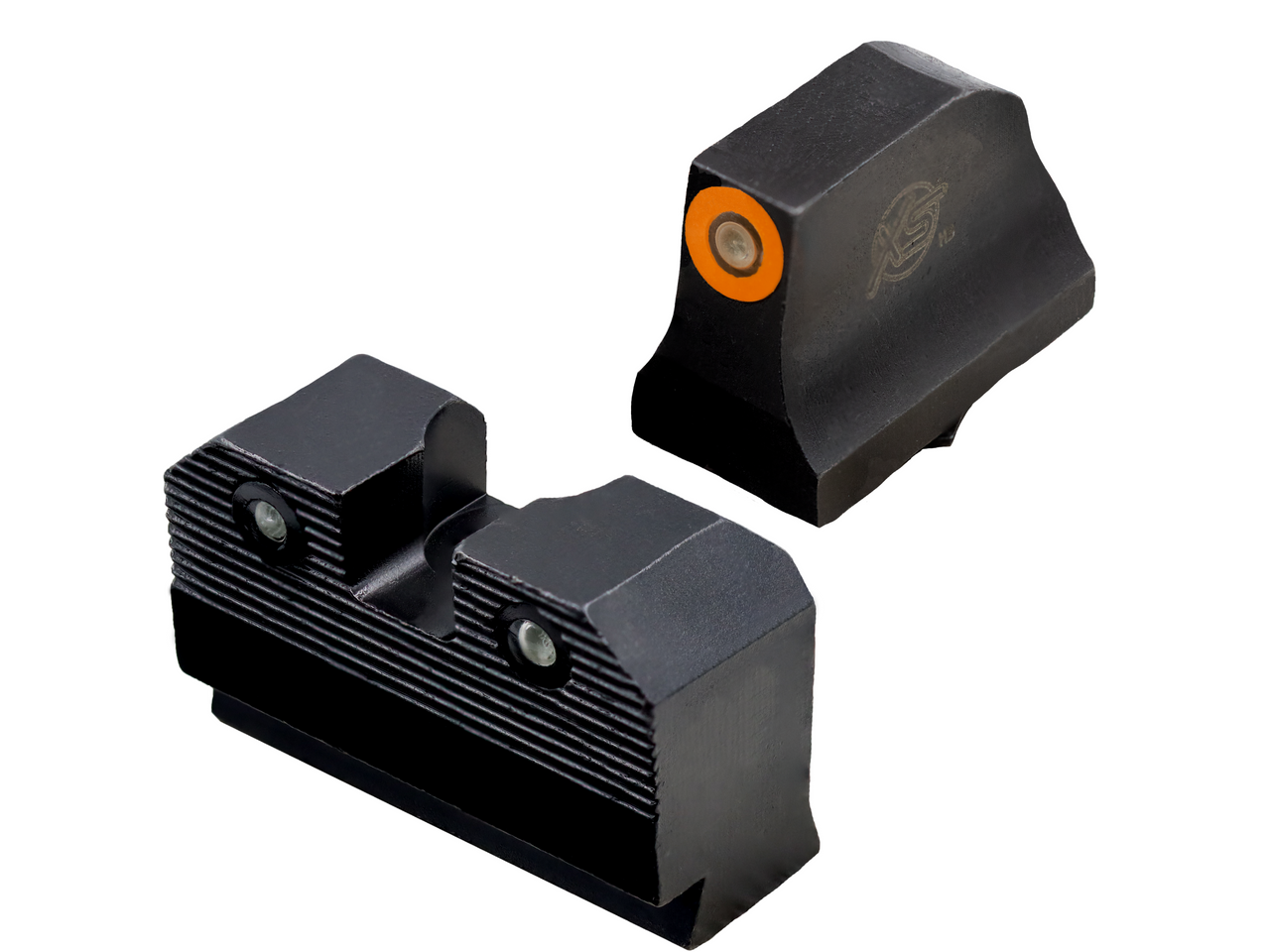 XS Sights has a new release for Glock and Smith & Wesson pistols. The new R3D 2.0 tritium nights sights are brighter, stronger and easier to install. I've used XS sights over the years and always been pleased with their performance. Having installed a mess of Glock sights over those years, with varying degrees of ease, I love that XS Sights has actually come up with a system they call EasyPress to make installation easier.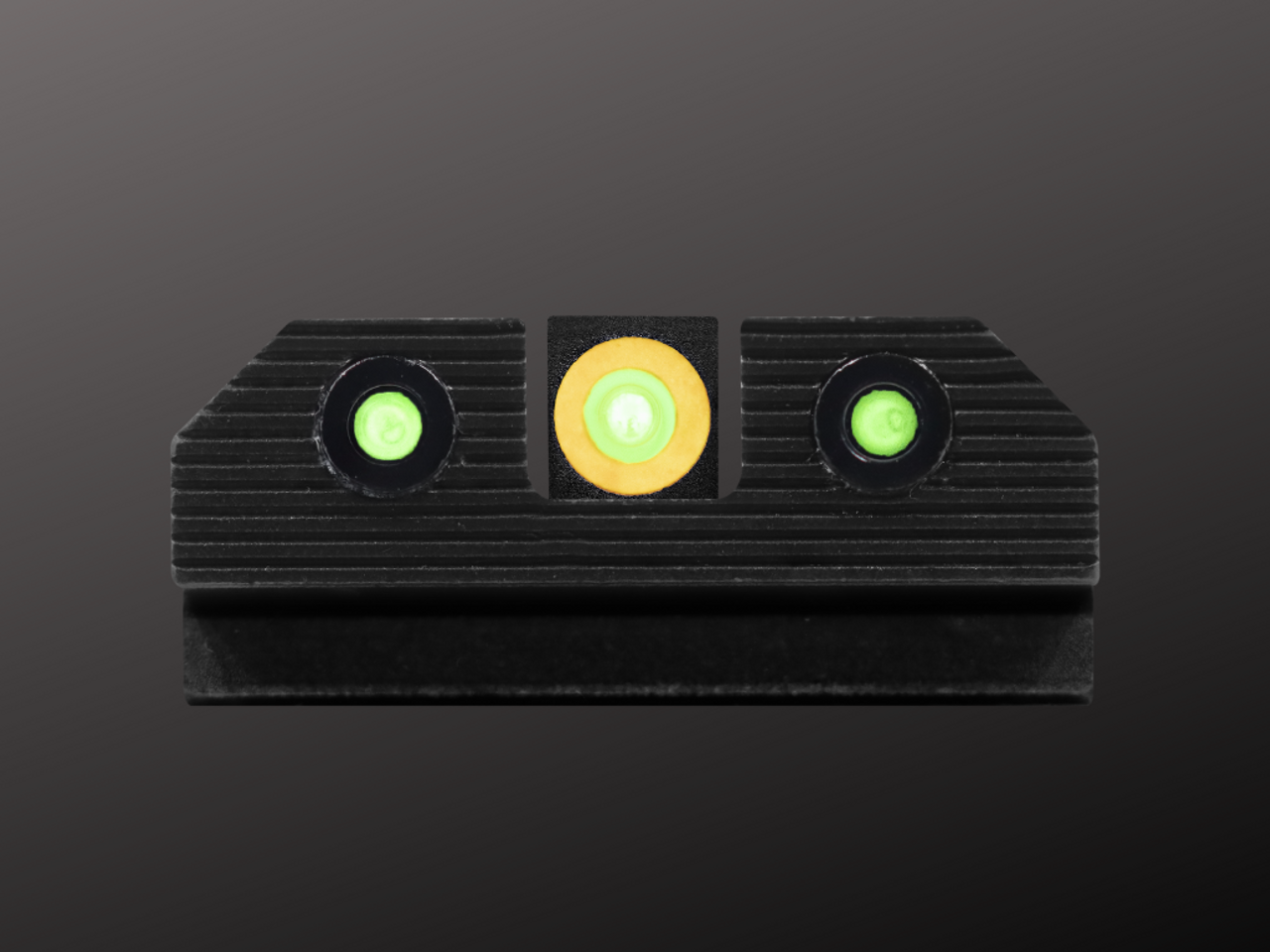 XS Sights Introduces R3D 2.0 Tritium Night Sights for Glock and Smith & Wesson Pistols
Fort Worth, Texas (June 26, 2023) – XS® Sights is excited to introduce R3D 2.0 tritium night sights. These new and improved second-generation R3D notch and post tritium sights are engineered to give gun owners a brighter, stronger set of self-defense sights that are even easier to install than the original models and built to withstand years of EDC use and abuse.
Designed to drive focus downrange, the new R3D 2.0 sights feature significant improvements from their gen 1 counterpart. The two rear tritium dots are bigger and brighter than those in the original R3D. The new sights also have a PVC ring surrounding the rear sight lamps for a more defined edge to improve sight picture and further differentiate the front dot from the rear sight lamps. The rear sight is also blacked out and serrated to reduce glare. When paired with the high-contrast, orange or green dual-illuminated photoluminescent Glow Dot front sight with a tritium vial, the R3D 2.0 provides more visible indexing for precision alignment. This front sight is wider than many on the market – 0.145" – and its Glow Dot activates after absorbing ambient light to glow in low light while the tritium lamp is self-luminous, glowing in low or no light for 12 years.
Say goodbye to filing and hammering. The new EasyPress features built into the dovetail of the R3D 2.0 rear sight eliminate these steps. XS has paired a crush zone with a lead-in edge which reduces the force needed for installation by up to 50%. The directional lead allows the sight to be pressed over 1/3 of the way through the slide's dovetail before making full contact. After full contact is made between the sight wall and dovetail, the crush zone begins to collapse, making final installation easy. The new sights also have a BlackNitride finish with double the corrosion resistance of the original black oxide surface treatment.
"R3D 2.0 night sights are a top choice for those seeking advanced precision and accuracy in their everyday carry handguns. Installing them is a breeze with a sight pusher, and once they're in place, they'll stand up to years of use," said Addison Monroe, Marketing Manager, XS Sights. "R3D 2.0 is the brightest notch and post option available. These sights are engineered to align quickly and accurately, especially in low-light conditions, making them ideal for people who rely on their firearms for personal defense in any situation."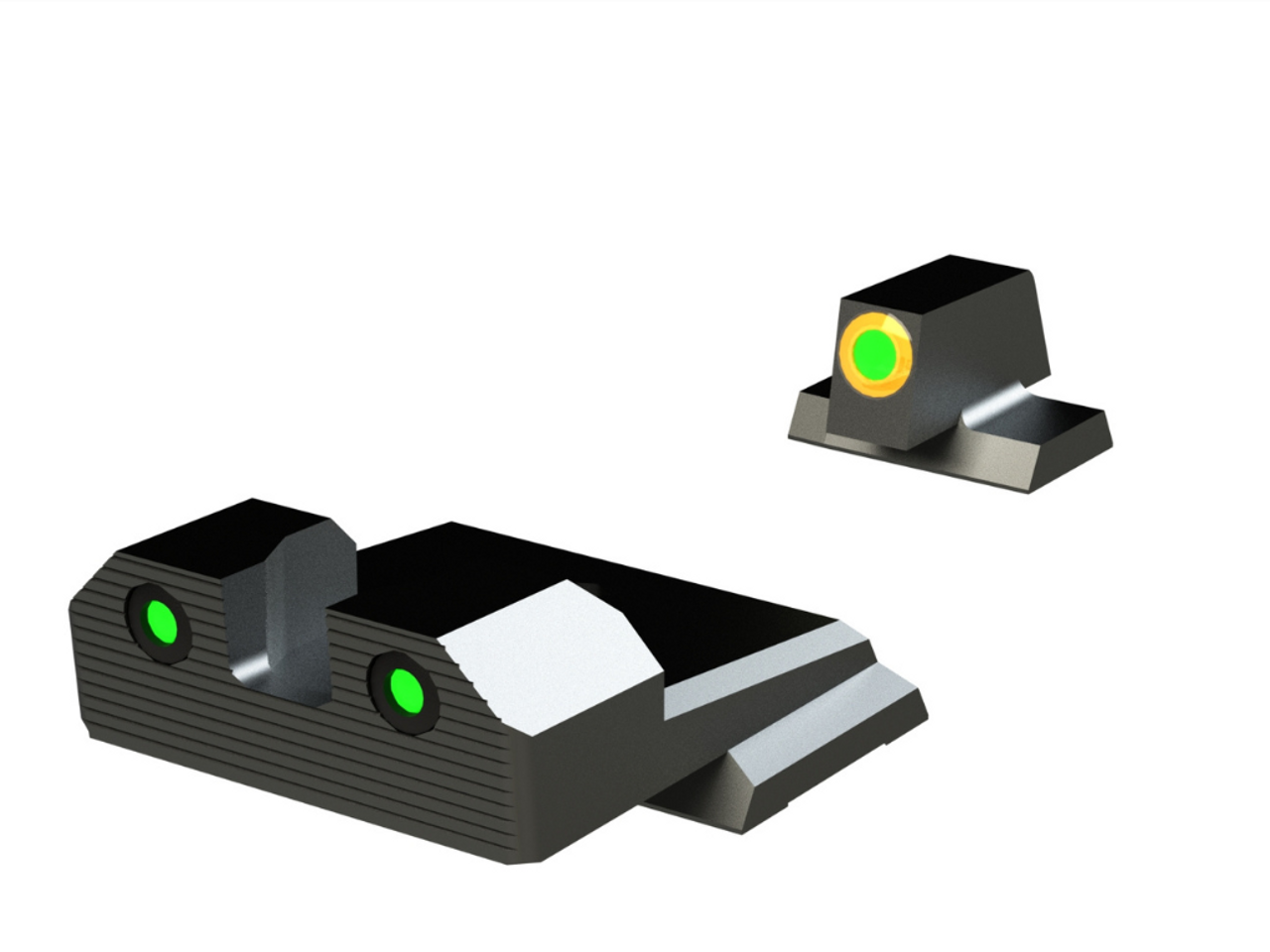 The new R3D 2.0 sights are currently available for the following:
Glock:
All models – Standard height and suppressor height
S&W:
M&P/M&P 2.0 Standard Models (Novak style rear sight) – Standard height
M&P/M&P2.0 C.O.R.E. (optics ready) – Standard height and suppressor height
Shield/Shield 2.0/Shield Plus/Shield OR/Equalizer – Standard height
CNC machined in XS's Ft. Worth, Texas facility, these rugged R3D 2.0 sights are built to stay on your gun, after drops and countless rounds fired.
Retail Price: $131.99-$142.99
For more information, visit www.xssights.com